Case studies are among the most time-intensive content assets in your library to produce. This makes them ideal candidates for repurposing, because it boosts the ROI for what is an essential part of any B2B content portfolio. The 2020 Content Preferences Study from Demand Gen Report found that more than half of B2B buyers (54%) engage with case studies as part of their buying process, and 29% cite them as one of the most valuable sources in researching B2B purchases.
Consider the best places to reuse your case studies, and set yourself up for ongoing success with a streamlined process you can rely on in the future.
There are multiple ways to extend your case studies and their benefits across your content library. Here are three quick strategies:

Early-Stage and Inbound Efforts
Case studies aren't just for late-stage buyer conversion. Content details can be pulled for social channels, infographics, SEO/discovery and on microsites. Check out how we've incorporated case studies on our website.
Include Them in Your Blogging Strategy
Include case study examples in blogs whenever possible to make the case studies more discoverable or to start a web-experience journey centered on industry, company size, etc. A blog-version of a case study can also promote a longer version or a live event in which the customer is participating.

Case Study Portfolios
Case study portfolios make excellent late-stage assets that bring together repurposed case study content with additional elements to form a new content storyline. They are often in the form of a gBook, which is a shorter, more graphic version of a traditional eBook. The main storyline aligns to a pain point, benefit, sector, etc., and is wrapped around details drawn from the larger case studies that support or validate the storyline. I suggest using three to four case studies.
Here's one example with a vertical focus on consumer packaged goods (CPG). You can see how a newsy storyline about a shortage of shipping availability was woven in with timely data, as an example of the wrapper storyline.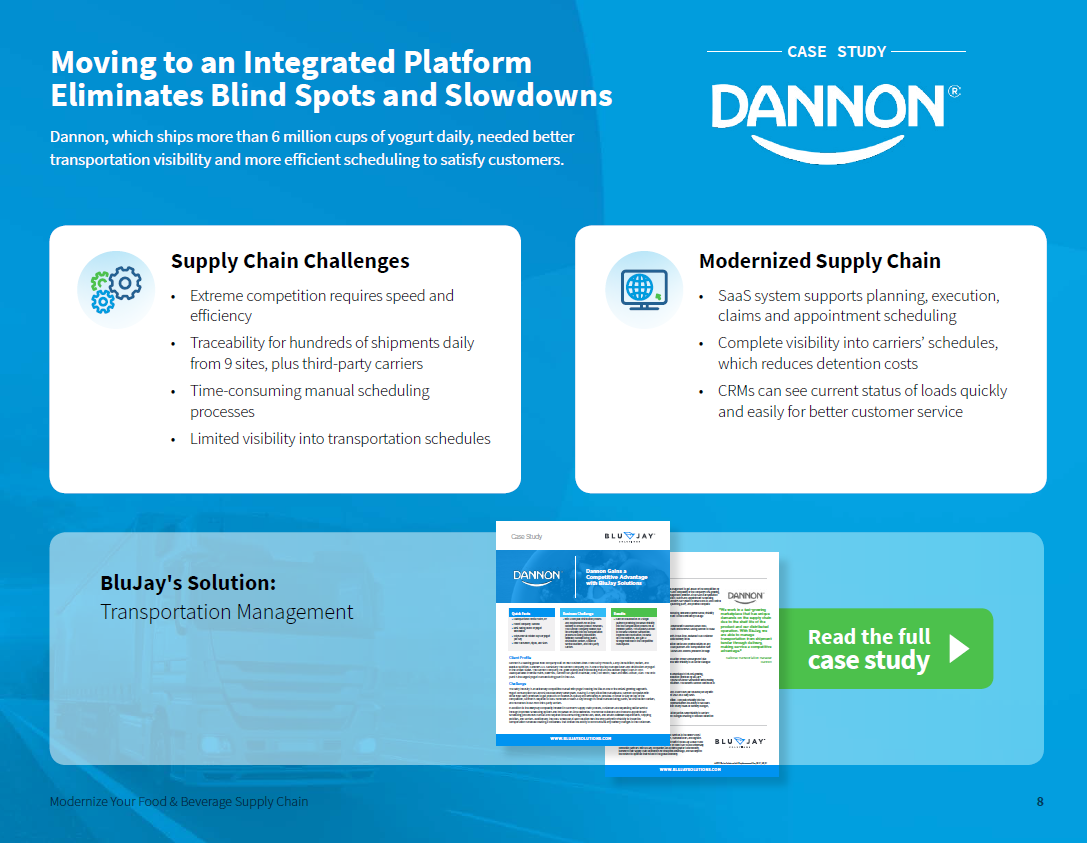 Save Time and Maintain Your Library
Setting yourself up for successful case study repurposing takes some discipline, but the effort is worth it. These three actions might add a little more time to your process, but they will save you more time in the long run.
Create templates for multiple versions of the same case study.
Ultimately, you want to use case study material across your content portfolio for events, outbound and inbound programs, customer-facing presentations and sales enablement. At the same time, you want to control for consistency of facts, storyline and messaging and make the content easily accessible.
Prepping some Word, Excel or .pdf-based reference files with finalized components of the case study will help achieve all three of these goals. I recommend prepping long, medium and short versions with modular chunks of copy for the basic problem/solution/benefits storyline as well as relevant facts about the customer and products/solutions used.
These files serve as reference material, so they don't have to be elaborate. Put them in an accessible location and train people to pull information from these files instead of previously published material or from other sources.
Get blanket approval up front, if possible.
Companies have different rules about this, of course, but moving as close to blanket approval as possible will help prevent having to re-seek permission each time you want to use case study material. Be transparent about how you plan to use the material and how you plan to ensure reuse is based on approved copy. You could even provide the reference templates to the client and explain how they are used.
In the case of long-term relationships and/or customers that use multiple products/services, this might not be as big of an issue because of the trusted relationship—and likely they've already been the subject of a case study in the past.
Audit case studies regularly.
Confirm names, update relationship details (solution and benefits) and assess for continued relevance. It's usually not hard to tweak case studies when messaging changes, so slight updates every one or two years can extend their life.
Remember, though, to update crucial changes across channels where the case studies live. If a customer who is named leaves his or her post, you can adjust the case study in response, but this change should happen consistently.
The biggest benefit of this disciplined approach is that you can confidently and quickly incorporate case study material into new content.
For more tips and strategies on getting more mileage from case studies, read 10 Tips for Making the Most of Case Studies in B2B Content.

As Vice President of Content Strategy & Services for Content4Demand, Tonya Vinas oversees the agency's team of content strategists and works across content-creation and delivery functions to ensure on-point, quality content services. She has more than 20 years of experience in B2B content development and formerly worked as a business and news journalist. When she's not driving marketers to push the content limits, she's cooking, reading about global trends and the economy or taking a leisurely walk in the valley parks along Lake Erie.