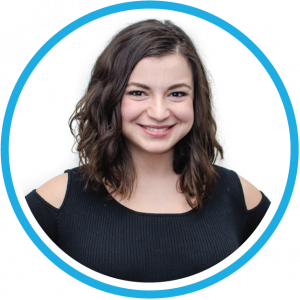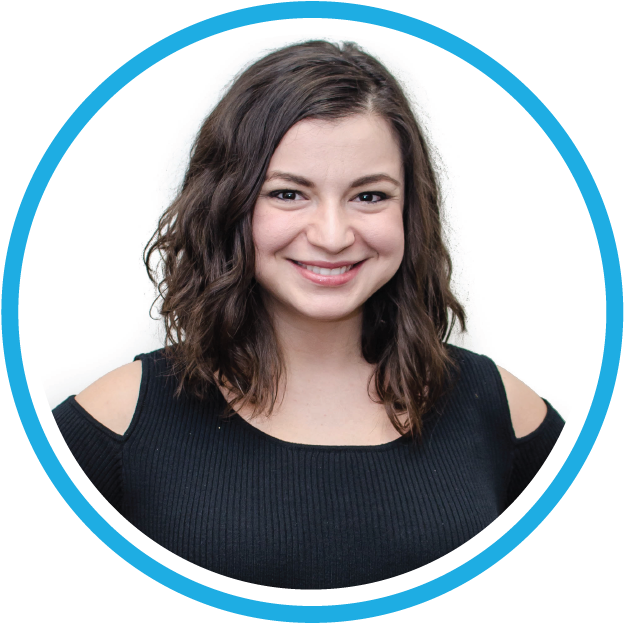 By Alicia Esposito, Content Strategist
Your buyers need a lot of things, but more of the same content isn't one of them. After all, they have millions of resources at their fingertips, thanks to social media and the slew of other media outlets and analyst firms at their disposal. One thing they do need? More time to read this content. In fact, more than half (51%) of B2B buyers still say they're overwhelmed by the amount of content available, according to Demand Gen Report's 2018 Content Preferences Survey.  
 
When people are overwhelmed, they do one of two things:  
They stick to what they know, often relying on gut instinct. 
They go to trusted sources, whether they're analyst firms, publications or colleagues and peers.

 
As content creators, that means it's our job to ensure that our content isn't just compelling and visually appealing; it's also got to be relevant to our audience and their objectives, needs and pain points. This marketing reality reaffirms the need for alignment on WIFM ("What's in it for me?") messaging in which content is designed from the buyer's point of view.  
 
From a high level, designing your messaging and content requires an understanding of your audience, who they are, what they want, and most of all, how you can help them. And while every piece of content we create – whether it's an E-book, checklist or blog – has a primary audience, there are many other people reading your content who may also play a role in the decision-making process. These people make up the "buying committee," and they all play their own unique roles and have their own distinct needs. What's more, all of these players rely on content in some way, which creates a very complicated situation for your team.  
 
Meet the Modern Buying Committee 
 
Over the past year, 61% of B2B buyers said that their purchase cycle increased somewhat or significantly, according to the Demand Gen Report 2018 B2B Buyers Survey. On average, 79% of respondents said there were up to six people involved in the decision-making process.  
 
While it varies by organization, buying committees typically consist of the following cast of characters:  
Target buyers: They're the ones who are actually purchasing the solution/platform/technology. They are considered your primary audience. 


 

Users: Your secondary audience, these are the people who are actually using your solution/platform/technology.  


 

Influencers: These executives don't have the final say in the decision, but they certainly play a role in determining which features and capabilities are important, and, most of all, which vendors should be considered. For example, if the CMO is leading the search for a new marketing automation platform, he/she may need to get buy-in from the CFO.  


 

Gatekeepers: The gatekeepers finalize the budget for purchase decisions and ultimately give the final "OK" at the selection phase.   


 

Other outside sources/influencers: These executives are sometimes not in the buying committee. Sometimes, they may not even be in your audience's company. Regardless, they're trusted peers and colleagues that influence the buyer somehow and guide them toward specific options. 

 
 
We're not saying you must create content for all of these executives in order to be successful in your efforts. However, there are some key things you must know about these players and apply as you strategize and create your content. For instance, you must know who is in the buying committee, as well as their:  
Roles and responsibilities 

 

Priorities 

 

Content preferences

 

Watering holes (i.e., where they go to find information) 

 

Device preferences (i.e., desktops/laptops versus tablets and smartphones) 

 
Another point to consider is the average age of your target audience. We don't mean to be ageist, but the reality is, buyer preferences and expectations vary significantly based on their age. Now, with 82% of companies reporting that they have at least one millennial employee in their buying committee, marketers must assess and even rethink their content marketing and amplification strategies. For example, these buyers value company authenticity and rely heavily on social media as they research solutions. How would this make you rethink or refine your tactics?  
 
Regardless of age, your audience has preferences, beliefs and biases based on what they know, what they assume and what they've experienced. It's important to understand and keep those insights at the forefront when developing your content.    
 
6 Tips for Creating "Committee-Friendly" Content  
The B2B buying committee isn't going away. If anything, it'll only get larger and more complex over time. But that doesn't mean you should simply create vague and generalized content, hoping that it'll resonate with someone. Instead, you must think more critically about the content you do create. Here are some tips to get you on the right track:  
1. Identify your primary and secondary audiences: How do these buyers work together? Are there any key similarities between their roles, responsibilities, goals or pain points?  
2. Consider context: Determine how your primary and secondary audiences will consume content. For example, should all assets be created with mobile accessibility in mind? 
3. Think about how buyers will share content: Consider this a game of "content telephone." How do different committee members find content? How does it get shared throughout the committee? Who typically reads and responds to content that is shared? This information will help you identify key readers to tailor your content messaging toward.  
4. Identify ways to speak to core audiences within your content: Find ways to sprinkle in messaging that speaks to key users, influencers and decision-makers. How will their day-to-day lives be impacted by specific trends and market decisions? How will your solutions help them be more successful? 
5. Incorporate data and insights from trustworthy sources: Up to 78% of B2B buyers place a greater emphasis on the trustworthiness of content sources and 65% prefer to read content from credible industry influencers, according to the 2018 Content Preferences Survey. When you understand the buying committee's key watering holes and the influencers they gravitate toward, you will be able to establish a hearty list of sources to tout in your content.  
6. Tailor foundational content to different committee members: There may be ways to tweak specific areas of assets so they speak more directly to different committee members. Depending on your budget and timeline, you could find ways to repurpose your content for three or more different committee buyer roles without much effort.  
It's unclear how buying committees will evolve and how buying preferences will continue to change, but one thing will remain the same: Buyers trust and respond to content that's authentic, credible and speaks to their needs and priorities. Want to learn how your team can create content for the ever-evolving buying committee? Reach out to our Director of Marketing, Product and Channel, Jessica Baum, to plan a strategic discussion.