Content activation includes all of the processes that turn your initial buyer insights and messaging into targeted assets and comprehensive campaigns. 
It can cover a broad range of steps and to-dos — everything from assigning topics, titles and formats to defining distribution tactics, building timelines and tracking progress. We've boiled the process down into four steps in this Content Activation Handbook, which is packed with tips and best practices.
In the first two steps — Prioritize Your Projects and Identify Your Team Members — the No. 1 rule is to start with the end in mind.
Some might think the content activation process would start with brainstorming content ideas. But in reality, Ideation and format selection don't actually come in until the second half of the process. By establishing parameters and defining roles and responsibilities first, you'll have more creative freedom and won't need to stop and ask if every new idea is realistic.
Prioritize Your Projects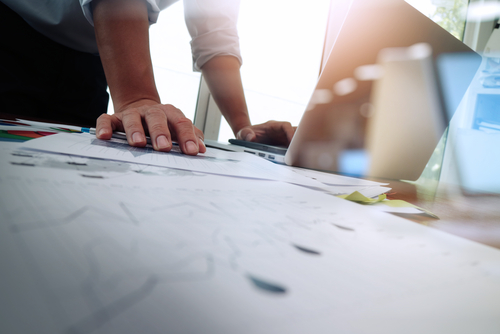 Every content plan comprises lots of little plans for creation, distribution and amplification, so where do you start?
Start with your most immovable hard deadline. It might be tied to an event, a product launch, a budget deadline, a planned date, etc. Ask these questions:
How does this affect the content I'll create?
Does it impact how many assets I can create or what type? (Tip: Plan extra design time for interactive assets.)
When does each piece have to be ready for distribution and amplification?
If you're lucky enough to have some flexibility, go ahead and assign a reasonable hard deadline to keep the activation process flowing. You can handle unexpected bumps, like having a key reviewer out on vacation for a week, and adjust your timelines accordingly.
Once you ask these questions, you should be able to determine how many content assets to produce in which formats and — if you've done your persona and messaging work before activation — basic themes and titles.
Identify Your Team Members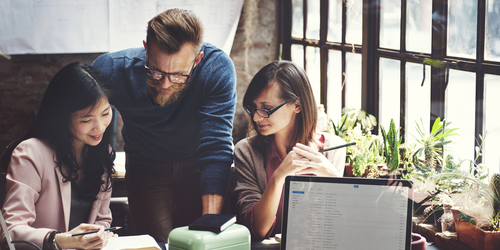 Here, too, think about your end goal: The content is offered to the buyer, the buyer takes it and then the buyer takes action. What skills are needed where and when to activate this end goal?
Here's an abbreviated list of who might be on your team:
Content strategists ensure that the content is on point for buyer messaging, tone, language, etc. They work mostly with subject matter experts (SMEs), writers and designers during content activation.
Content managers/editors are responsible for day-to-day deadlines and operations. They ensure everything stays on track and even help with line-by-line editing.
Marketing operations manages the technology aspects of activation, such as integrating automated emails and downloads/links into Marketing Automation Platforms (MAPs).
Writers and designers create the content assets and sometimes supporting content, such as landing pages.
Public relations/Analyst relations/Social specialists often wear many hats and cover one or all of these jobs. The "active" part of their content activation role is linking your content to the buyer via third-party publications, analyst firms, influencers and other outlets.
Once you've completed these first two steps, your content activation plan is halfway done. You have milestone dates, a general idea of the assets you need to create and a team with defined responsibilities.
Now you're ready to finalize your content and your timeline, the two steps I'll cover in my next blog post.