Content activation includes all of the processes that turn your initial buyer insights and messaging into targeted assets and comprehensive campaigns. In my last blog post on content activation, I covered the first two steps in this process: prioritizing projects and planning your team. Now let's take a look at the last two, which are discussed in greater detail in our Content Activation Handbook.
Step 3: Finalize Your Content Ideas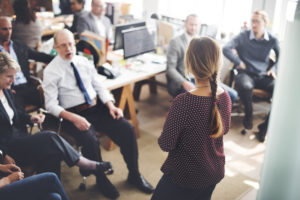 In the first step of the content activation process, you established basic themes and formats for a set number of content assets based on your target buyer insights and messaging. Now it's time to create the storylines for each piece of content and determine how the storyline will unfold within a specific format or content experience.
We call this process ideation, and it's an opportunity to be creative as you fine-tune messaging and presentation. Keep in mind, though, that ideation is also a production requirement. Writers, editors and designers will rely on the descriptions to inform their work, so clarity and completeness are important.
Get input from your team members to sharpen ideas or flesh them out. Your peers can also hold you accountable for aligning your ideas with the final messaging (and vise versa). Approach topics from different angles that are currently top of mind for buyers.
You also need need to finalize content formats at this stage.
Your initial ideas might change as you refine your ideation. For example, a topic you had envisioned working in an E-book actually works better as a checklist. Or you may find that a research report is actually more impactful and effective in infographic form.
Before you make any final format decisions, consider interactivity and production deadlines. If interactivity is important to your buyers, you'll need to plan extra production time for certain interactive assets. Likewise, certain interactive or visual assets (like videos) tend to take longer than static assets to complete because the production process has many layers and is more complex.
Some other things to consider while determining your content formats:
What is the best way to tell this story?
What would my buyer want in this case?
How would they be accessing this information? (What device are they using?)
What phase of the buyer's journey are they in and how does this impact the way we present information? (i.e., short and snappy versus more contextual and in-depth.) 
Step 4: Set Your Activation Calendar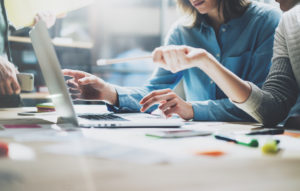 In the first two steps, we were working with general deadlines to get a gist for launch dates. Now it's time to finalize those dates in a comprehensive team production plan. This is also a good time to double check alignment on expectations, success measures and how to track progress.
Usually, the writing, editing and designing tasks have established and reliable timeframes. But it's good to add buffer time during the review stages, which is typically when deadlines are missed due to unplanned time off and other disruptions.
You might find that it makes sense to work on multiple pieces at once, but check what expectations are downstream. Sometimes Marketing Ops will require that all assets for a nurture campaign be complete before the nurture launches.
Once your calendar and progress plan are set, share them with the team and confirm that deadlines are acceptable. If you don't receive any revisions and your team doesn't have any issues with the timeline, you're ready to start production. When the process is complete, your content will come to life and you'll be ready to incorporate your asset into your campaigns to generate more leads and sales!